Why are there so many home bakers in Singapore now? 
In recent months, baking ingredients such as flour, baking powder and vanilla essence were sold out in Singapore and in many places across the world? 
What prized secrets of baking do these people know?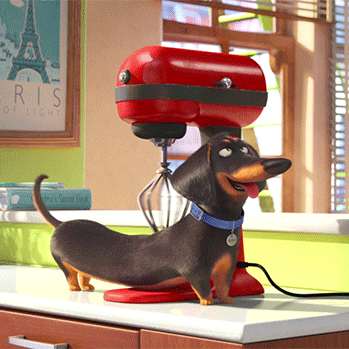 It is simple:
Baking = Many Advantages
We've scoured the web and picked the brains of our head baker to conveniently bring you the top FIVE benefits that baking can bring you:
(1) Lets you create and reap the rewards of it
"There's something in baking that plays into our desire for transformation, because it is much more alchemical, and that's a beautiful thing." – Nigella Lawson
Baking allows you to combine seemingly disparate ingredients to create a beautiful and delicious treat that you can enjoy. When the smell of your baked goods waft from out the oven, and your cookies or cakes sit on the countertop, ready to be consumed, it will feel surreal. Regardless of how it looks and tastes, you will already feel proud of yourself that you managed to create something from scratch, with your bare hands.
(2) Helps your mental health
Ever heard of cooking and baking as a form of therapy? There is a growing consensus that cooking and baking is actually rather therapeutic. U.S. based CulinaryArtTherapy for instance, brings cooking to the therapeutic world through culinary art therapy sessions. It advocates that amongst other benefits, the art of cooking allows one to manage stress better, gain more insight into one's behaviour and build self-esteem!
Further, a study with 8,500 secondary school students in New Zealand showed that students' reported cooking abilities were positively associated with better nutritional indicators, better mental health indicators, and stronger family connections.
Although it's difficult for our head baker Ryan to pinpoint exactly what baking does for him, he concurs that it brings him some sort of calm (unless he accidentally uses salt instead of sugar, which we guarantee will not happen with your biscotti!). Perhaps it is the procedural approach with the series of steps that he takes when baking, or that he is fully in control of the outcome. Nevertheless, we hope that baking will also be therapeutic for you, and boosts your mental state!
(3) Unleashes your creativity and enables you to tweak recipes how you like it
You might have heard of this saying, that in baking, it's crucial to follow all recipes to a tee. Yet with baking, you still can be creative and to tweak the recipe how you like it, to suit your tastes and needs. For instance, you're baking a cookie and instead of chocolate chips you think that you want to have some nutella inside. And you do! Because you can! P.S. here is the Nutella recipe that we are dying to try: click here (let us know if you try it!)
(4) Great, fun, family activity – brings your family closer
Having to stay at home more with the current situation can open opportunities for you to spend some well-deserved quality time with your family. Baking is a fun activity for you to do with your family. Whether it is making a cake with your siblings to celebrate your mom's or dad's birthday, or making chocolate cookies  with your kids, baking can be the flour to your family, helping you and your family bond and have fun!
The only person in our family that can't participate is our dog Teena, but she supports us from afar, dribbling because she can smell hints of our creations. Woof! 
(5) Allows you to give back to those you love
Baking offers you the opportunity to give back to those you love with your delicious creations. In trying out a new recipe, you may feel a little uncertain on how the final product will turn out. Thus you put in your heart and soul to making it and hope that it will turn out good. The joy on your significant other's face when you present him/her with the cookies that you've made will be worth it. Even if he/she turns out to be allergic to one of the ingredients – hey, it is the thought that counts! (On a serious note, please do make sure that the ingredients are suitable for your intended audience. At Ryse, we state our ingredients clearly on the website and on our bottles; if you have any dietary restrictions, kindly let us know before you place an order!)
Do you enjoy baking? If so, what do you like about it?
Tell us in the comments below!
P.S. if you still aren't convinced to bake… have no fear – we are here for you! We do doorstep delivery, providing you (and your loved ones) the perfect snack delivery in Singapore!
Sources:
https://www.culinaryarttherapy.com/ 
https://pubmed.ncbi.nlm.nih.gov/26411900/
https://www.healthline.com/health/anxiety/baking-therapy-for-mental-health#4
Biscotti Delivery to Your Doorstep
P.S. if you still aren't convinced to bake… have no fear – we are here for you!
We do doorstep delivery, providing you (and your loved ones) the perfect snack delivery in Singapore!